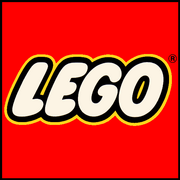 LEGO® is a line of toys featuring colorful plastic bricks, gears, minifigures (also called minifigs or mini-figs), and other pieces which can be assembled to create models of almost anything imaginable. Cars, planes, trains, buildings, castles, sculptures, ships, spaceships, and even working robots are just a few of the many things that can be made with LEGO bricks. Even movie themes and sagas have been reintroduced into sets, such as those of Star Wars and Indiana Jones. High production quality and careful attention to detail ensures that LEGO pieces can fit together in myriad ways, which is one of the main reasons for the toy's success.
Alpha Team (Closely related to Agents) is a theme that was released in LEGO. The sets are produced by the LEGO Group, a privately-held company based in Denmark.
See Also
Edit
LEGO on Brickipedia, the LEGO Wiki.